Equine Unified Industry Networking Enhancement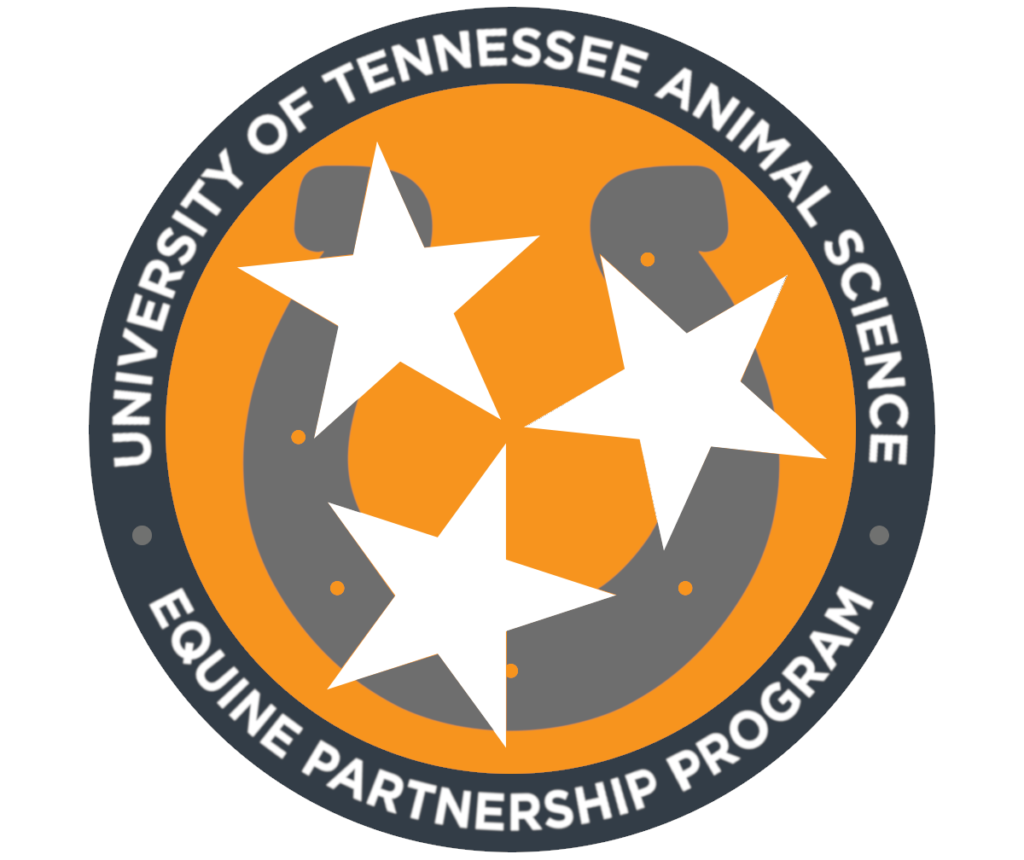 The UT EqUINE Partnership Program functions to cultivate a working partnership with active industry members to elevate teaching, research, and outreach opportunities for the UT Equine Program while providing unique management, event, and employment outlets for industry partners.
Generate industry partnerships to produce unique educational opportunities outside of current offerings
Farms/businesses willing to showcase best management practices (BMP's) to students on-site
Hands-On experience implementing recommended management on a functioning farm
Learn equine evaluation judging and other strategic skills for successful employment in the equine industry
Provide opportunity for integrated research-extension projects
Increase experiential learning opportunities for undergraduate and graduate students
Focus on improving/implementing BMP's based on individual site needs
Exposure and experience with event planning and management
Generation of peer-reviewed research and extension publications
Cultivate unique employment opportunities specific for UT students
Increase internship/employment options among industry partners with specific positions open for UT students only
Increase opportunities for 'short-term' employment during semester breaks
Expand the UT Equine Program to encompass representation and support from statewide equine industry and stakeholders to elevate program quality
Continue forward momentum to grow our equine program while focusing on generating quality, well -rounded animal science students capable of entering professional, graduate, or veterinary schools, and/or industry upon graduation
Bronze
Bronze partners provide opportunities for class field trips, live horse judging, and additional contributions per farm request
Silver
Silver partners provide opportunities listed in the Bronze level, as well as job shadowing, volunteering, and unpaid internships
Gold
Gold partners provide opportunities listed in Bronze and Silver levels, as well as one of two designations:

Gold Internship (I) – Provides paid internships of varying time lengths (housing may or may not be included, can be considered a form of student payment)
Gold Research (R) – Provides research opportunities on farm through collaboration on research projects in conjunction with "R" designated courses, ANSC 493 Independent Study and applied Extension efforts
Platinum
Platinum partners provide opportunities listed in Bronze, Silver, and both Gold I and R levels, and additional contributions per farm request.
Industry partner benefits
Participants in the program will benefit from increased visibility, interaction with county and state level extension personnel, arm operations improvements, and potential research grant involvement dependent on participation level.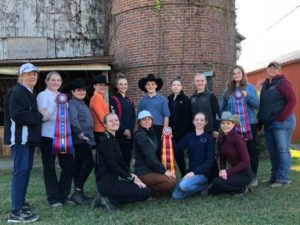 Elder's Last Lap Ranch
Maryville, Tennessee
Roger and Sandra Elder
Platinum Partner
Elder's Last Lap Ranch (LLR) is a family-friendly horse farm dedicated to educating youth and adults on all facets of riding and equine management. After founding the grassroots effort to launch a 4-H Horse Program in Tennessee, LLR supports 4-H, the Interscholastic Equestrian Association, and various other community programs along with an avid lesson program for adults and youth. Currently, LLR is home to the University of Tennessee IHSA Equestrian Team, provides support to county, regional and state Equine Extension Events, and serves as an educational platform for Herbert College of Agriculture classes and students.
For available positions, please contact Roger Elder at (865) 567-2539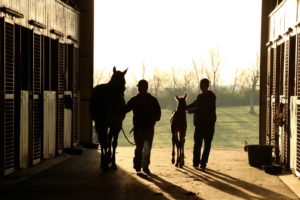 ForeverSpring Farm
Danville, Kentucky
Matt and Alisa Jackson
Gold Internship Partner
ForeverSpring Farm is a 310-acre, state-of-the-art thoroughbred boarding and breeding facility in central Kentucky's "Thoroughbred Country." Their equine experts and staff provide individualized care to help racehorses reach their fullest potential. Located in Danville, Kentucky our farm is in the heart of the Bluegrass and is convenient to Lexington and Versailles. ForeverSpring Farm's results are driven by expert horsemanship, the science of nutrition, incomparable value and honesty. Learn more about ForeverSpring at www.foreverspringfarm.com