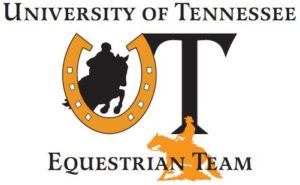 The University of Tennessee Equestrian Team (UTET) is affiliated with the Intercollegiate Horse Shows Association (IHSA). We are in of Zone 5 Region 1, and travel across Tennessee and Kentucky for competitions. Post season competition for the highest placing riders during the regular season include Regionals, Zones (Hunt Seat), Semi-Finals (Western), and Nationals at locations across the country. Hunt Seat riders compete in Equitation on the Flat and Equitation over Fences. Western riders compete in Horsemanship, Ranch Riding, and Reining. Since 1975, the UTET has helped collegiate riders compete without needing to own a horse. All levels of experience are welcome, and riders who have never ridden before are as valuable as those who have competed at the National and World levels.
Looking for more information for the 2023-2024 school year?
Follow Us
People
Lesson Locations
The UTET operates under UT Recreational Sports' Sport Clubs, and members take lessons at off-site facilities. The Western team lessons at Elder's Last Lap Ranch in Maryville, TN, and the Hunt Seat Team lessons at Penrose Farm in Knoxville, TN.
For team information, lesson availability, and other questions contact the Club Officers at equestrian.utk@gmail.com.
Western Lessons are taught at Elder's Last Lap Ranch in Maryville, TN
Hunt Seat Lessons are taught at Penrose Farm in Knoxville, Tennessee